Image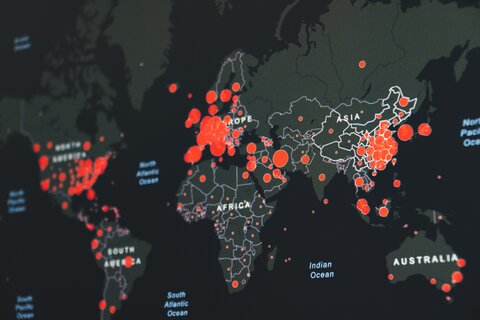 CyberGIS – a new generation of geographic information science and systems (GIS) in the era of artificial intelligence and big data – represents the latest innovative development in the fast-growing field of geospatial data science. Combining advances in high-performance and data-intensive computing with developments in geospatial data analysis, management, processing, and visualization, cyberGIS has rapidly emerged as a major force in private and public organizations and in higher education for harnessing the rapid geospatial data revolution.
Join us remotely and earn a graduate-level certificate or M.S. degree in CyberGIS and Geospatial Data Science at Illinois! Take the next steps in your professional journey and advance your applied expertise in cutting edge geospatial technologies to solve industry problems, including:
Geospatial artificial intelligence and machine leaning techniques
Geospatial visualization and visual analytics using open source tools
High performance and data intensive computation using big geospatial data
Cutting edge geospatial data processing and analysis in Python and R
Fundamentals and principles of geographic information science and CyberGIS
The 32-credit master's degree and 12-credit graduate-level certificate in CyberGIS & Geospatial Data Science are both designed to meet the high demand for these skills across many industries. Both the online certificate and master's degree programs will allow students and industry professionals to successfully advance their careers. 
Program Contacts:
Online Graduate Programs Adviser (Certificate and M.S.): Dr. Anand Padmanabhan
SESE Online Programs Coordinator: Heather Miller
Image

Certificate Coursework
You can earn the online graduate-level certificate by completing three (3) of the following five courses, for a total of 12-credit hours. Please click on each course to read its description in the course explorer and to check if seats are available. These courses are not restricted to online certificate students only. Once admitted to the certificate program, students should consult a program adviser regarding course selection/sequencing based upon their particular area of interest and desired professional goals.
Image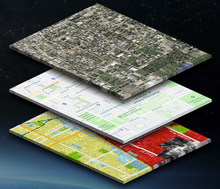 GGIS 570: Advanced Spatial Analysis
Master's Degree Coursework
Students will take courses online for the Master's Degree, completing 32-credit hours. Students typically complete this program in approximately two to three years, while maintaining their professional and personal obligations. The capstone project experience is this program's version of a master's thesis which is 4 to 8 credits of the program requirement. Students will design and create their "capstone research project" which will utilize all of the skills, knowledge, and expertise gained though taking courses in the CyberGIS and Geospatial Data Science Program. This will allow students to apply those skills towards their own personal interests in an advanced geospatial problem or for developing a GIS-based application with guidance from a faculty member.
Image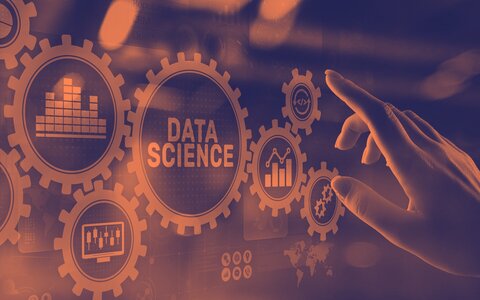 Courses include:
Prerequisites for the Certificate and Master's Degrees
Bachelor of Science degree (ideally in Geography, GIS, Computer Science, or Information Science)  from an accredited college in the United States or an approved international institution of higher education.
 
GPA of 3.0/4.0 or higher for the last 60 semester hours of their Bachelor of Science program. Students who do not meet the 3.0/4.0 GPA criterion may still be eligible to enroll if they have significant experience outside of the classroom. Such students are encouraged to complete this interest form and/or contact the Online Programs Faculty Adviser, Dr. Anand Padmanabhan at apadmana@illinois.edu. 
Tuition and Fees
2021-22 Tuition and Fee rates may be reviewed via Illinois Online.
The tuition rate is the same per credit hour for both the certificate and Master's degree, as well as for in-state and out-of-state students.
Tuition for this online certificate program is assessed on a per credit-hour basis. Off-campus/online tuition rates are the same for both in-state and out of state students. This certificate is part of a self-supporting program and DOES NOT accept the following tuition and fee waivers (TFWs): Cooperating Teacher waivers, Non-Academic waivers (including UIUC employees and employees of other state institutions), Academic waivers from UIUC, UIC and UIS employees, Related Agency waivers, Field Supervisor waivers, waivers granted through fellowships/assistantships as governed by the Graduate College at UIUC, or Retiree waivers. This certificate program DOES accept statutory waivers (veterans grants, etc.).
Master's Degree Application Deadlines:
Fall 2022: Monday, August 1, 2022
Spring 2023: Thursday, December 15, 2022
Certificate Application Deadlines:
Summer 2022: Monday, May 9, 2022
Fall 2022: Monday, August 15, 2022
Spring 2023: Tuesday, January 10, 2023