GIS Day 2016 was a great opportunity for our Professional Science Master's (PSM) students to showcase their work, and reflect on all of the new skills they have acquired since entering the program this fall. Te-Yao "Dale" Lee and Xu Li received awards for their submissions to the Student Poster and Map competition, and Fikriyah Winata gave one of the four Practical GIS Presentations. Other GIS-PSM students also actively participated in GIS Day events, presenting maps and posters, and interacting with the event's many business, academic, and governmental GIS participants.


Dale Lee won the Research Quality Award for his poster "Determined Underutilized Elementary Schools Closing Sequence in Tainan by Location Analysis Model." He used site-selection models to figure out the minimum number of elementary schools needed to accommodate students in Taiwan's oldest city.

By combining the site-selection model with data about how each student got to school each day, Dale was able to suggest which schools could be closed, with minimal negative impact on students and their families. This type of GIS modeling project is frequently used to conserve resources, and maximize use of available space.

"GIS day was an excellent opportunity to connect with other GIS professionals, and discover all of the fields in which GIS can be used," said Lee. "Many people talked about LiDAR, drones, online mapping, cyberGIS, and other very interesting topics. Also, the career connection session was an excellent opportunity to learn how GIS is utilized by government agencies, private firms, and academic institutions."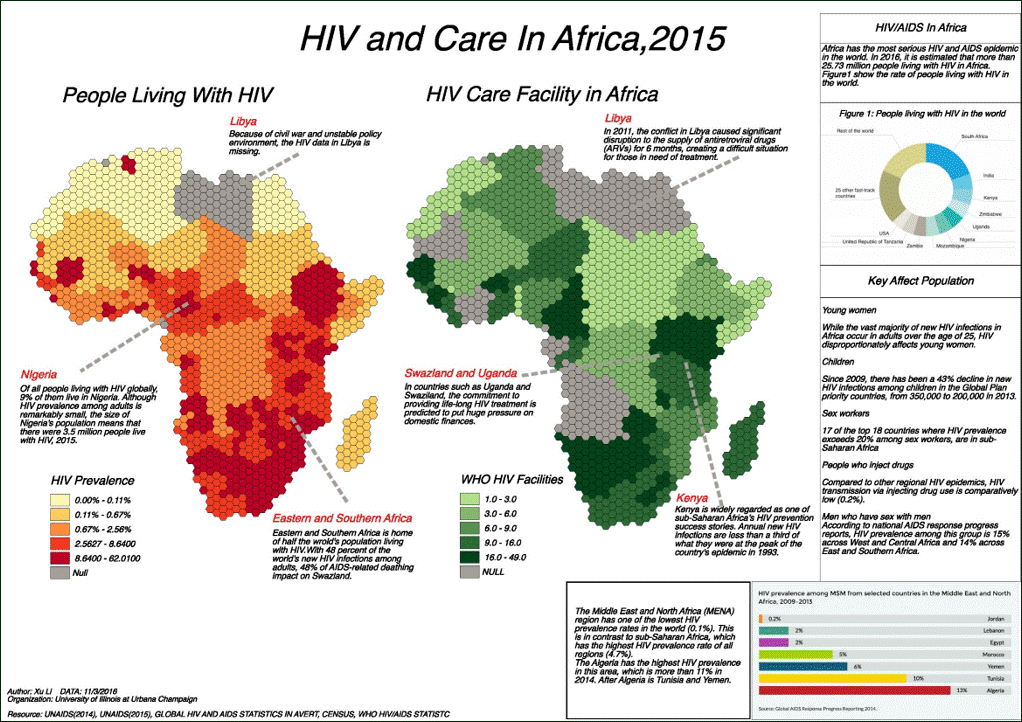 Xu Li won the Cartographic Design Quality award for "HIV and Care in Africa, 2015," a series of two maps illustrating the correlation of HIV cases and care facilities throughout Africa. Li used techniques he learned in GEOG 473 – Digital Cartography and Map Design this semester, and picked up new skills while working on the map.

"The cartography class helped me in designing the necessary map elements, including the colors and hexagons. I also learned how to use GIS analysis software to merge data for the map," said Li.

Fikriyah Winata's dynamic Practical GIS presentation, entitled "Creating Smart Survey Forms with Survey123 for ArcGIS," demonstrated cutting-edge methods for field data collection and survey analysis.

"For me,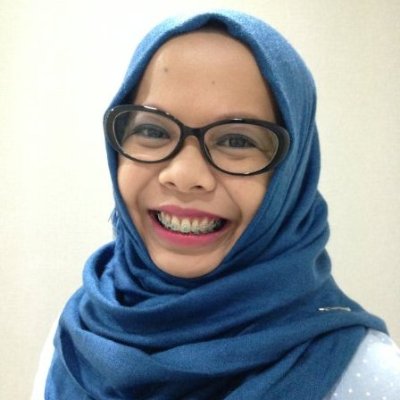 GIS Day was a wonderful event," said Winata. "People from various institutions approached me after my presentation and discussed how they use GIS, which helped me to expand my network."

Winata was also able to interview for an internship with State Farm Insurance, one of many companies on hand for the Career Connections portion of GIS Day; and was recently informed that she was accepted as a Summer 2017 intern. "The opportunity to learn GIS in a business setting, and to present at GIS day have definitely opened me to a bigger opportunity," said Winata.