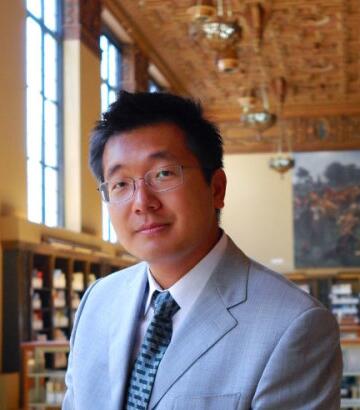 Contact Information
2070 Natural History Building
M/C 150
Urbana, IL 61801
Teaching Assistant Professor
Research Interests
Ecological economics
Sustainability science
GeoAI
High performance geospatial computing
Geovisualization
Research Description
My research interests are in the general area of sustainability science, GeoAI, and big data. I am interested in developing multi-source data model to assess socioeconomic development in less developed regions. I am also interested in developing deep learning and machine learning algorithmic optimizations and utilizing cutting-edge computing technologies for efficient geospatial big data analytics.
Education
PhD - University of Denver
MS - University of Pennsylvania
BS - University of California, Berkeley
Courses Taught
High Performance Geospatial Computing
Spatial Problem Solving
GeoAI and Machine Learning
Recent Publications
Wang, X*., Rafa, M., Moyer, J. D., Li, J., Scheer, J., & Sutton, P. (2019). Estimation and Mapping of Sub-National GDP in Uganda Using NPP-VIIRS Imagery. Remote Sensing, 11(2), 163.
Li, J*., Wang, X., Zhang, T., & Xu, Y. (2018). Efficient Parallel K Best Connected Trajectory (K-BCT) Query with GPGPU: A Combinatorial Min-Distance and Progressive Bounding Box Approach. ISPRS International Journal of Geo-Information, 7(7), 239.
Wang, X., Li, J*., & Zhang, T. (2019). A Machine-Learning Model for Zonal Ship Flow Prediction Using AIS Data: A Case Study in the South Atlantic States Region. Journal of Marine Science and Engineering, 7(12), 463.
Wang, X*., Sutton, P. C., & Qi, B. (2019). Global Mapping of GDP at 1 km2 Using VIIRS Nighttime Satellite Imagery. ISPRS International Journal of Geo-Information, 8(12), 580.
Wang X*., Li J., Zhang T., 2019. Building a GPU-enabled analytical workflow for maritime pattern discovery using Automatic Identification System data. In: Tang W. Wang S. eds, High Performance Computing for Geospatial Applications. Springer.